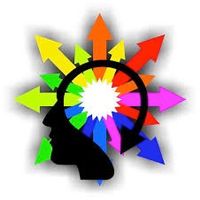 Although this week's idea may seem contrary to Metaphysical Moment #2 (Maybe I don't know…), it is a time-honored counseling technique used to bypass restrictive patterns that block self-discovery. If you feel stumped when facing a tough question or situation, take time to ask yourself, "What if I did know?" You will be surprised at the wealth of information and strategies lying just below the surface of your conscious mind! 
My favorite examples of using the "What if I did know?" involve my cousin Madaline. Maddie moved to Calaveras County for a fresh start as a single woman. She bought a home in Valley Springs and began working at the County Clerk's office. After a few years, she found herself feeling pinched financially, primarily due to the housing market. One day Maddie told me that she needed to do some thinking and planned to spend several hours that evening considering her options. 
Madaline is vivacious, funny and attractive. She has an active social life and it is no wonder that she actually schedules time to do some thinking. This was her way to consider "What if I did know?" 
Her thinking led her to selling her home and buying a double-wide in an adult mobile home park where several of her friends lived. The park was across the street from the County offices and she could walk to work. 
A couple more years passed, and Maddie did some thinking about her retirement. She would have preferred a more comfortable retirement income. This time, her thinking led her to run for the position of County Clerk. She was elected, and when her term was over, retired again, better prepared to enjoy her golden years. 
Being an old hippie and a rebel, I tend to think that our public education system stresses conformity over independent thought. This schooling, along with negative messages received from parents and the media, can result in mental passivity. Using the "What if I did know?" allows us to tap into our natural creativity and inner genius. 
Practice this several times during the week, when you think you don't know what something means or when you need to solve a problem. Ask yourself, "What if I did know?" Then allow the ideas to flow, select the best ones and schedule time to do some thinking!