Where all people are welcome and differences are celebrated as the splendor of God's creative expression!
 
Autumn Journey: Living Originally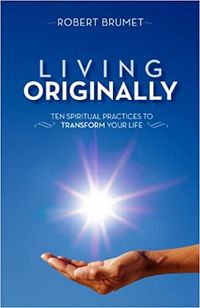 As we round the corner into Fall, starting to prepare for the quiet and renewal of Winter, we take this opportunity to go deeper into our soul in our Autumn Journey.
On Thursdays beginning October 21, LUT Candidate Lisa Lawson will lead a five-week class using the book Living Originally: Ten Spiritual Practices to Transform Your Life by Unity author, Minister, and teacher Robert Brumet.
Living originally, according to Brumet, means living consciously from the ever-present origin of life centered within each of us. We'll explore the first five of these practices together: Radical Self-Awareness, Deep Self-Acceptance, Unlimited Forgiveness, Universal Benevolence, and Compassionate Communication.
By doing these practices, we prepare the soil of our consciousness for a shift from personality to living from our authentic self.
Our Autumn Journey will include talks "Return to Your Authentic Self" with Lisa Lawson, joined in music by her sister Kristen Lee, on October 17, and "You Are Beautiful" with Mark Stanton Welch on October 24. Both services will be on Zoom.
Join us for Sunday Services now in person at the Sylvan Community Center two times a month, and on Zoom! Check the schedule for this week's location.
All services are also Live Streamed
on Facebook at this link:
https://www.facebook.com/UnitySpiritualCommunity
(scroll down to find the livestream)
For all Zoom services, classes and meditations click here:
Unity Spiritual Community blesses you as your donation helps support our ministry.
We give thanks for our shared abundance.
_______________________



Sign up here!