Where all people are welcome and differences are celebrated as the splendor of God's creative expression!
 
The Great Awakening
An enduring myth teaches that we should not awaken a sleepwalker. It was thought that the shock of a sudden awakening might cause a heart attack, or that the disoriented sleeper might strike out and cause injury. When we consider that the sleepwalker is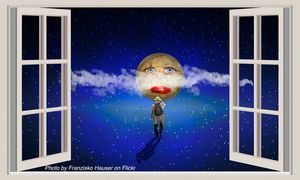 dreaming, is experiencing an artificial environment and events, we can understand that it would be startling to be thrust into waking life. Rather, we should gently guide the sleepwalker back to bed, allowing for a gradual, more natural awakening.
There is a parallel between waking the sleepwalker and preparing ourselves and our world for contact with the extraterrestrials. Due to our societal and spiritual teachings, many of us hold a worldview that does not include a peaceful evolution into a galactic civilization. We share an interpretation of history and religion that has led to a culture based on fear and violence, and we extend this to our idea of contact with other-worldly beings.
If we were to be exposed prematurely to open contact, if we were to suddenly recognize a different reality, our systems might crumble from the shock. It is for the good of the whole that we are gently guided into this new awareness.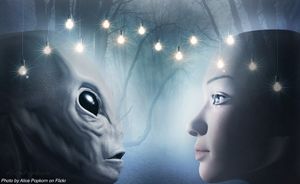 The truth is that we have never been alone. Our scriptures and our archeology are replete with tales and symbols of beings from other worlds and other dimensions. We belong to a vast galactic family. Instead of our viewing contact as being invaded by aliens, we could embrace it as a family reunion, we could release fear and cultivate peaceful anticipation. Read more…
View last Sunday's Service:
Thank you for your offering!
"In quietness and confidence we affirm the drawing power of divine love as our magnet of constantly increasing supply" -Charles Fillmore

We are grateful for your support!
Your scheduled weekly or monthly donation makes a difference
Or by mail at P.O. Box 2176
Citrus Heights, CA  95611