Great music, Stimulating lessons, Welcoming community
Unity provides an opportunity for spiritual seekers to learn about life, reality and themselves. They can discover a place that welcomes them, that teaches principles that make sense to them, and that provides a connection between traditional beliefs and many other paths to enlightenment.
We are a forward-thinking organization, in tune with the discoveries of today's world. We are committed to preparing our population for the fast-breaking revelations that change everything we thought to be true.
UNITY: Where all people are welcome and differences are celebrated as the splendor of God's creative expression!
Join us for 10 AM Sunday Services now in person at the Sylvan Community Center and on Zoom! Check the schedule for this week's location.
 
Ongoing Class: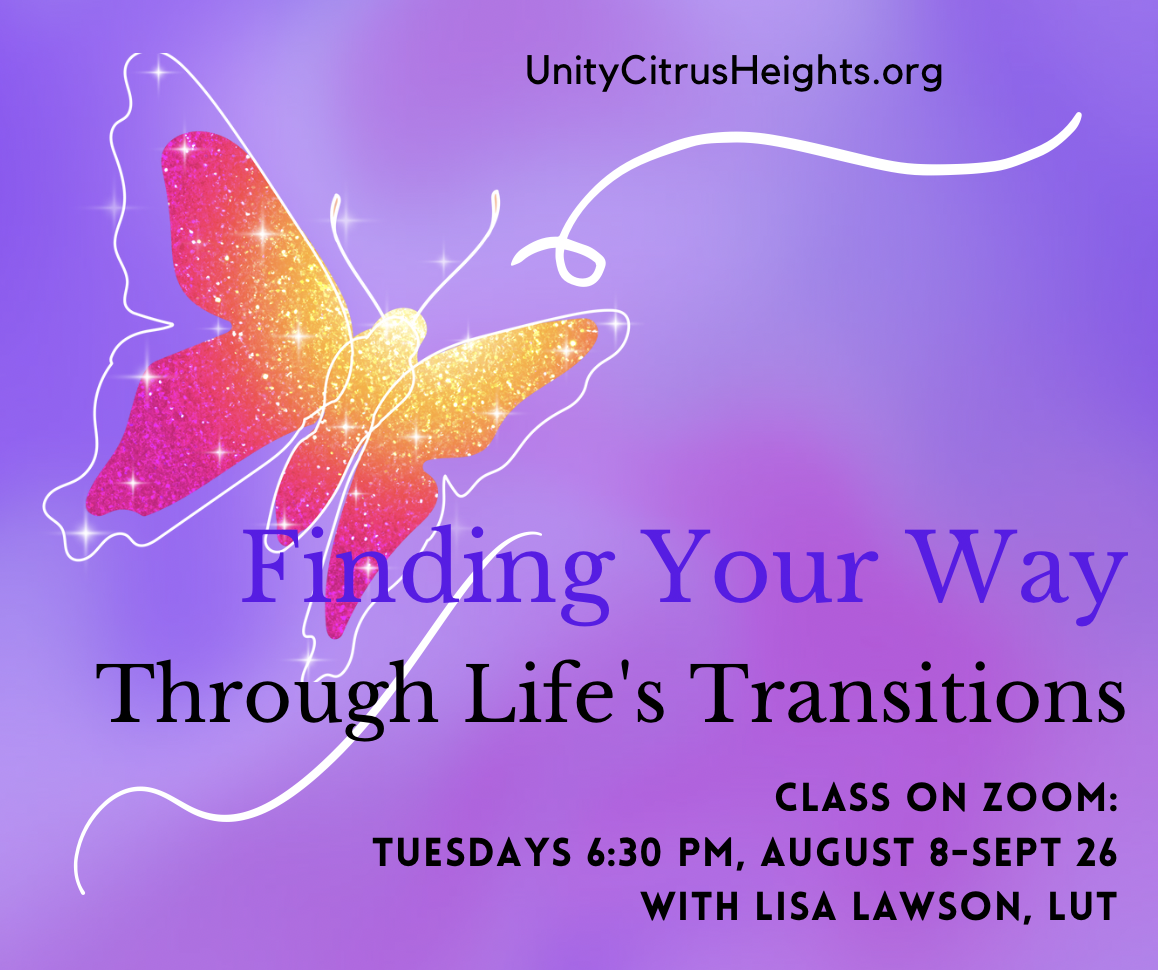 Have you ever felt lost in the sea of life? Adrift, having left what you know yet unsure of where you're going?
Each of us experiences times of transition in our lives, whether through major life events or choices like job change, divorce, or a death in the family, or the changes that come with growing up and with aging. Whether or not you are navigating one of those times now, you are sure to in the future and will benefit from the tools and understanding this class has to offer.