Where all people are welcome and differences are celebrated as the splendor of God's creative expression!
 
Introduction to Perelandra
Sunday Service at 10 am ON ZOOM this week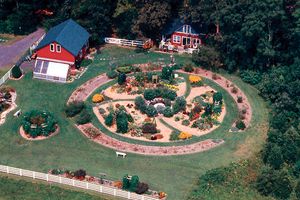 Perelandra Garden was founded near Jeffersonton, Virginia by Machaelle Small Wright and her husband Clarence. There, they seek to harmonize the forces of nature in a joint creative process between humans, nature spirits and nature intelligences called devas. Perelandra has been compared to the Findhorn Community in Scotland, which also claims gardening success due to cooperation between humans and nature spirits.
Machaelle's experience in communicating with the invisible intelligences that surround us has led her into other endeavors. Amongst these is the Co-Creative White Brotherhood Medical Assistance Program. See the information below about the MAP class we will begin on Wednesday, January 19.
In preparation for the MAP class, and also to offer a broader picture of Machaelle's work and teachings, our Sunday talk on January 16 will provide general information about Perelandra and co-creative gardening.
Machaelle has created a fabulous, well-organized body of work that presents detailed steps for the user as well as a remarkably expanded worldview for those who read her books.
Join us for Sunday Services now in person at the Sylvan Community Center two times a month, and on Zoom! Check the schedule for this week's location.
All services are also Live Streamed
on Facebook at this link:
https://www.facebook.com/UnitySpiritualCommunity
(scroll down to find the livestream)
For all Zoom services, classes and meditations click here:

Unity Spiritual Community blesses you as your donation helps support our ministry.
We give thanks for our shared abundance.
_______________________



Sign up here!