Great music, Stimulating lessons, Welcoming community
Unity provides an opportunity for spiritual seekers to learn about life, reality and themselves. They can discover a place that welcomes them, that teaches principles that make sense to them, and that provides a connection between traditional beliefs and many other paths to enlightenment.
We are a forward-thinking organization, in tune with the discoveries of today's world. We are committed to preparing our population for the fast-breaking revelations that change everything we thought to be true.
UNITY: Where all people are welcome and differences are celebrated as the splendor of God's creative expression!
Join us for 10 AM Sunday Services now in person at the Sylvan Community Center and on Zoom! Check the schedule for this week's location.
 
Fairy Tale Theater
Whether they be fairy tales from many cultures, classical myths, or from religious scripture, the enduring quality of our beloved stories is rooted in the symbolism of our individual psyches. We find ourselves in the hero's journey. We relate to the spiritual struggles in the lives of Biblical figures. And we are informed and uplifted as the protagonists conquer their enemies.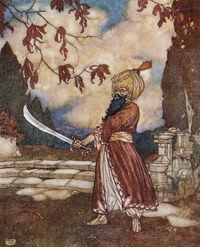 All of these represent the challenges we each have in reaching maturity, gaining enlightenment and recognizing our inner divinity. We translate the characters and events in these tales into the struggles we experience in understanding ourselves and our world.
On May 21, we begin a series called Fairy Tale Theater. In the weeks to come, we will share some of the old-time favorites, lesser-known tales from far away, and contemporary versions of some classics. In each tale, you will see yourself reflected in the hero and heroine as they strive to overcome the difficulties placed before them.
Youth of Unity
Unity Spiritual Community in Citrus Heights Chapter
YOU, for teens ages 13-18, is a dynamic youth group which is a chapter of International Youth of Unity.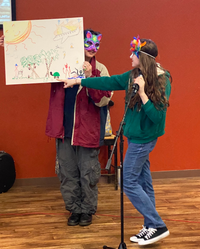 We provide a spiritual atmosphere where young people can meet new friends, be joyful, feel safe and supported, learn new skills and have fun. We use a balance of study, prayer, service, social activities and skill building to motivate our youth to demonstrate what they are in reality—Spirit in expression.
YOU in Citrus Heights meets monthly, or more often, usually on Sunday afternoon. 
We'll have meetings planned throughout the summer so get in touch for your teen to join in the fun!